After School Care Programmes 2022
Parents/caregivers need quality, affordable out of school care in order to work or study.  At Horizons we endeavour to create an atmosphere where your child feels safe and secure. We offer a well supervised, fun, safe, learning environment for your child. We aim to help the children learn good values, experience new challenges and develop new skills giving parents/caregivers peace of mind.  They know their children are receiving positive out of school experience and being cared for.
Horizons OSCAR childcare operates three term time after school care programmes from the South Hornby School Hall, Wigram Primary School Hall, Gilberthorpe School School Hall and St Bernadettes Parish Hall. We operate Before School programmes from the South Hornby and the St Bernadettes site and After School programmes across our 4 sites.  We provide a walking bus from Hornby Primary School and Hornby High to our St Bernadette's site. We also operate a van service for the Wigram school children from our South Hornby Before School programme. From Term 4 2022 we will also operate a van service for students from Yaldhurst Model School to our programmes.
Our after school care programmes provide afternoon tea for the children.
Monday-Thursday homework features as part of our daily schedule.  Friday Fun Day we have homework free and the children have an input as to what they would like to do for the activities and what they would like for afternoon tea.
All our staff are police checked and their is always a staff member with a current first aid certificate onsite.
For any other inquiries email admin@horizonsoscar.net.nz.
Daily Schedule for after school care
Children are signed in by a staff member on arrival
2.45pm Children arrive – Free play
3.45pm Afternoon Tea (Provided)
4:00pm Homework/Quiet time or Outside play if the weather is fine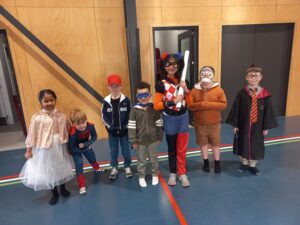 4.35pm Free play/Group Game
5.05pm Tidy up and prepare to be picked up. After 5 activities
5.30pm Home time