At Horizons OSCAR we believe growth happens when children feel safe and secure. That's the environment we strive to create.
We have provided OSCAR programmes in the Greater Hornby area for more than 20 years, since 2002. We are committed to providing quality, affordable childcare programmes for the community, providing a place where children feel safe and supported, and parents feel confident in our care.
Horizons Oscar began in Hornby, Christchurch under the Hornby Presbyterian Community Trust banner and, up until September 2012, we were known as Hornby Presbyterian Community Oscar.
We have been running our OSCAR childcare programmes in Christchurch since 2002 when the City Council approached us to manage one of their childcare programmes at Gilberthorpe School. This led to them asking us to take on two other local after school care and holiday programme locations.
In July 2015 we decided to open a before school programme from our Sockburn site, giving us four Oscar programmes. We now operate from Wigram School, South Hornby School, Hornby Primary School and Gilberthorpes School. We also provide transport from and to Yaldhurst School.
From the start of Term 2 2023 we are running programmes from the following sites: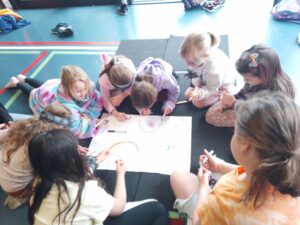 South Hornby School Hall                     –         Before and After School and Holiday programmes,
Wigram Primary School Hall                 –          After School programmes
Hornby Primary School Rm'S 14&15   –          Before School, After School and Holiday                                                                                             programmes.
Gilberthorpes School Hall                      –         After School programmes
Our programmes offer a well supervised learning environment for your child, where they are free to play, learn, create and make new friends. We aim to help the children practice good values, experience new challenges and develop new skills.
Children are provided with breakfast in the before school, afternoon tea, help with homework, structured activities and time for free play.
We are able to provide transport to/from some of the surrounding schools.
All our OSCAR staff are police checked.